DAY Home Elevators
DAY Elevator & Lift is a leading elevator company, serving the Tri-State area of New York, New Jersey and Connecticut. We are committed to customer satisfaction and strive to provide our clients with the finest, perfect home elevators. DAY has offered invaluable services to some of the most prestigious contractors, architects and designers, assisting them in their highly complex projects from start to finish.

Client Support


Our Product Line

At DAY, we offer a specialty range of residential elevators from reputable manufacturers including ThyssenKrupp Access and Savaria. Our team of professionals can assist home owners in selecting the home elevators ideally suited for their needs and matching the architectural structure of their homes. Or, we can work closely with your architect or designer every step of the way; from design, installation to repair and maintenance.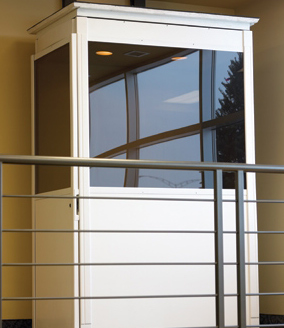 Take a Look at Our Range of
Home Elevators
Customized Service to Meet Your Needs
Home elevators are permanent investments, so we take special care to find elevators that are most appropriate and within your budget. At DAY, your safety is our top priority. You'll find that all our home elevators come with a variety of safety features and meet high safety standards. They are designed to give users the highest levels of comfort. Since every building has different service needs, we offer customized service to fit every application.

Please fill out the Free Consultation Request form to schedule your complimentary consultation. For more information, call 1-800-758-5438 or write to us at sales@dayelevator.com. We are here for you, whenever you need support and assistance.
* For all home elevators purchased for medical necessity, please call us for special pricing on our home elevators used for medical necessity. We offer special rates on home elevators required for medical necessity.