Home Elevator Maintenance
DAY Elevator & Lift ensures the smooth operation and flawless performance of your home elevators with expert maintenance service. We offer repair and maintenance services for all the brands of home elevators. Our timely and efficient services can be availed of anywhere in the Tri-State area of New York, New Jersey and Connecticut.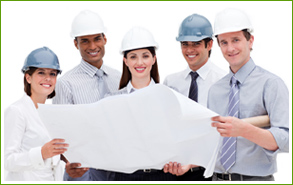 Reliable Home
Elevator Maintenance
Solutions

We care about the quality of our services. Our reliable maintenance solutions are available for all kinds of home elevators including models from ThyssenKrupp Access, Savaria and Federal Elevator. Our goal is to ensure that the home elevators we supply are in good working order all the time. Our factory-trained repair and maintenance personnel deliver same-day service for your home elevator. They ensure that your equipment is in excellent working condition and does not have any safety issues. Their maintenance solutions are tailored to suit equipment type, condition and operating settings.

Service with a Difference

DAY aims to deliver personalized services. Attention to detail, up-to-date solutions and critical follow-through are our service specialties. Experts in wiring, applicable standards, code requirements, and testing, our technicians perform the following services as part of our elevator maintenance activities:
Assessment
Adjustment
Repair
Lubrication
Replacement of faulty parts
Checking bolts
Checking for creaks, squeaks, other noises or vibrations
Checking emergency alarm and other safety device
Our technicians continually update their skills and keep abreast of the changes in the industry to offer expert maintenance service for your residential elevators. Our personalized customer support and emergency repair services are available round-the-clock. We will be glad to help sort out all your elevator maintenance issues. To contact us, dial (800)758-5438 or send an email to sales@dayelevator.com.
* For all home elevators purchased for medical necessity, please call us for special pricing on our home elevators used for medical necessity. We offer special rates on home elevators required for medical necessity.