DAY Elevator & Lift - Home Elevators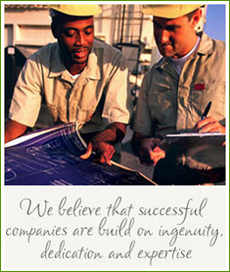 DAY Elevator & Lift is a leading supplier of home elevators, serving clients in the Tri-State area comprising New York, New Jersey and Connecticut. Since 1992, we have been providing quality mobility products for addressing most disabled access issues. Our goal is to make a difference by providing premium products, and prompt and courteous services, guaranteeing your satisfaction. We have assisted many reputable home builders, contractors, architects and designers to complete their projects successfully. Our highly trained personnel will partner with you through every phase of your project; from the initial design and engineering, through installation and ongoing maintenance.
A Trusted Elevator Company in New York
As a trusted elevator company, DAY Elevator & Lift provides a wide range of home elevators ideal for your residential applications. Here, you will find premium products from the industry's leading manufacturers, including ThyssenKrupp Access, Savaria, and Federal Elevator. Designed to provide maximum convenience and ease of mobility for those who need them, these outstanding home elevators are available for every budget. With one of these installed in your home, you can ensure maximum safety and comfort for your family members.
Enhance the Worth and Uniqueness of Your Home
Home elevators can make your home more desirable and enhance its worth and uniqueness. Our residential elevators are designed to suit any home décor; they are incorporated with a variety of safety features and meet high safety standards.

If you are planning to install a home elevator or for more information regarding our products and services, call our toll free number 1-800-758-5438. We can work with you directly, or along with your architect or builder. You can expect the highest professional standards from us. Our installation team focuses on even the smallest details to ensure seamless services that will meet your satisfaction. We offer timely services to keep your elevator systems running at peak performance.

You can also reach us at sales@dayelevator.com. Get a free home elevator consultation today!
* For all home elevators purchased for medical necessity, please call us for special pricing on our home elevators used for medical necessity. We offer special rates on home elevators required for medical necessity.