DAY Elevator & Lift Products
DAY Elevator & Lift takes pride in bringing you accessibility products that improve the quality of your life and enhance the value of your home. Our extensive product line includes indoor and outdoor home elevators from the best manufacturers. Since 1992 we have been serving homeowners, builders, designers and architects in the Tri-State area of New York, New Jersey and Connecticut.
Indoor and Outdoor Home Elevators
At DAY, we offer strong, durable, and attractive makes of indoor home elevators from industry leading manufacturers. All our products are free from manufacturing defects. Each model comes with various technical options suiting various home requirements.

Our outdoor home elevators are specially designed to complement your individual style and taste. Elegant designs and superior craftsmanship are the unique features of the elevator models we supply. In-car phones, door interlock systems, emergency stop switches, and emergency alarms are incorporated for the ultimate safety of the users.
Check Out Our Competitive Product Line
Here are some of the unique models of home elevators we offer for your use indoors and outdoors: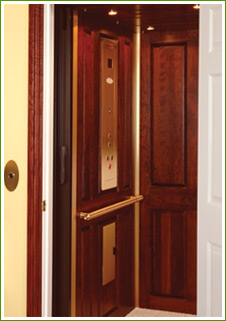 Contact Us Right Now
DAY offers quality services ranging from initial installation to repair and maintenance of the products you buy from us. For our services, reach us on phone at 1-800-758-5438, or email us at sales@dayelevator.com.
* For all home elevators purchased for medical necessity, please call us for special pricing on our home elevators used for medical necessity. We offer special rates on home elevators required for medical necessity.