Builders/Architects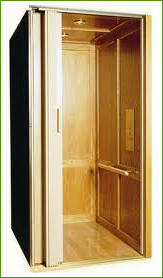 DAY Elevator & Lift is an established elevator company providing quality services for builders and architects in the Tri-State area of New York, New Jersey and Connecticut. We take care to maintain high standards of professionalism and craftsmanship in our services. We provide comprehensive support and assistance as necessary for builders and architects to install the home elevators that would enhance the practical and aesthetic value of their building design.

We ensure premium services ranging from initial installation and repair to maintenance services. Our expert team also offers quality after-sales service for the products you buy from us.
Get the Right
Home Elevators
to Add Value to Your Home

What is special about DAY is it offers a diverse range of accessibility solutions so that you can choose the one that perfectly suits your requirements. We can customize any home elevator model so that it offers you the desired flexibility when it comes to building design. A home elevator not only improves the mobility of users, but also increases the resale value of your home. We have elevators in attractive makes and designs that are suitable for both indoor and outdoor applications. All the models of residential elevators available at DAY are free of manufacturing defects. They are incorporated with high-end safety features and easy-to-operate controls. Our extensive product line includes home elevators sourced from the industry's most respected manufacturers, including ThyssenKrupp Access, Savaria and Federal Elevator.

Schedule a Consultation Today

Call us today at 1-800-758-5438, or send an email to sales@dayelevator.com for more information on the consultation, design and installation services that we offer builders and architects. You can also schedule a free consultation by simply filling out our Free Online Consultation Form.

* For all home elevators purchased for medical necessity, please call us for special pricing on our home elevators used for medical necessity. We offer special rates on home elevators required for medical necessity.